What will be the future of food packaging? There's probably not a simple answer for that. But what we know for sure is that it will include many of the characteristics of this project showcased in K2022.
Yogurt tub 150 ml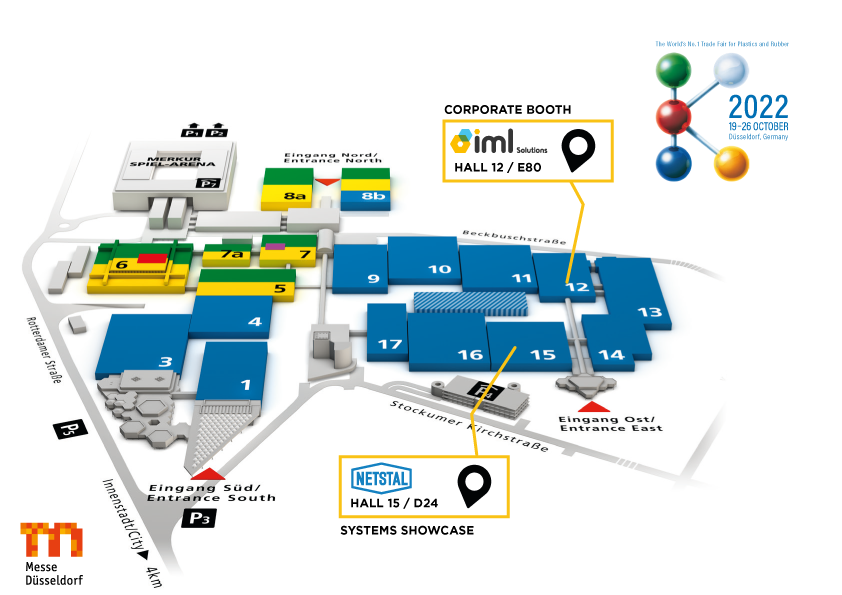 19 – 26 October 2022
K fair | Messe Düsseldorf
SYSTEMS SHOWCASE: Hall 15, Booth D24
CORPORATE BOOTH: Hall 12, Booth E80
Technical data :
Cycle: 3.9 sec
Weight 5.4 gr
Wall thickness: 0.32 mm (without label)
Mold: 8 cavities
Partners:
Part design, mold & robot: IML Solutions
Injection molding machine: Netstal
Material: SABIC
Label: MCC Verstraete
Material handling: Motan Colortronic
Masterbatch: Uniform Color
Hot-Runner: HRSFlow-Oerlikon
The part
An innovative design that meets the requirements of the clients:
Valve system that guarantees the integrity. Even with drastic changes in pressures.
100% surface decoration. Without restrictions.
Improved stackability.
The machine
The all-electric clamping unit of the Netstal ELIOS 4500 reduces the dry cycle to 1.4 seconds, and the average power consumption by 7kW.
The mold
An 8 cavities mold that allows a challenging injection of just 0.32 mm thin wall. Optimized to reduce frictions and expand their lifespan.
The robot
High performance Side-entry Robot. With linear servo motor to achieve 5 microns accuracy. No vibrations. No friction.
Electric label magazine.
Minimum consumption of compressed air.
The material
Certified renewable material from SABIC based on Tall Oil, a 100% recyclable solution which is a sub-product of paper production and allows reducing the dependency on fossil based materials.
The label
NextCycle IML labels from MCC Verstraete are fully compatible with the PP recycling stream and allows the packaging to be mechanically recycled without the label impacting the PP
The hot-runner
HRS Flow-Oerlikon has developed the XP nozzle series that ensures a reliable process and an increased productivity at the lowest cost per unit.
—