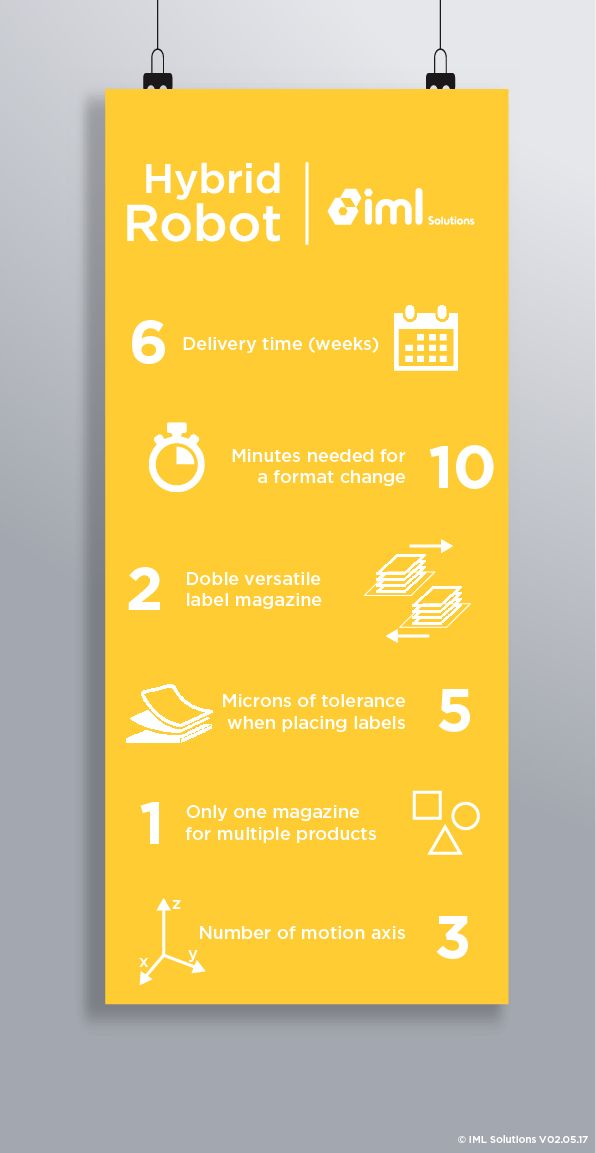 The IML Hybrid Robot will be ready in your facilities in just 6 weeks.
We set up your system for quick and autonomous format changes.
An exclusive system from IML Solutions to optimize the labels supply.
Extremely precise label placing. Reduce scrap to minimums.
Different formats can be produced with the same magazine.
3 axis movement. Get the job done in less time and with maximum efficiency.